LG WebOS Media Player 4.0 WP400

Overall Score
---
Performance
---
Automatic Software Update
---
Power Management
---
Remote reboot
---
EasySignage Software
---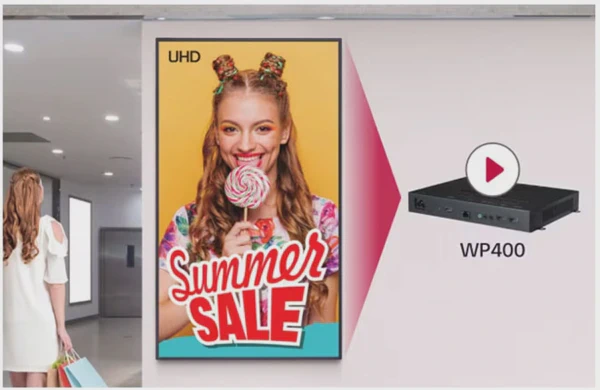 The webOS player WP400 runs on webOS 4.0, which is a user-friendly LG smart signage platform. It can be connected to existing digital signages screens and improves their performance regardless of their original platform. It can multitask while delivering seamless playback of content, resulting in a top-notch user experience.
Experience true-to-life color details with the WP400, which supports Ultra HD high-quality video playback that's four times better than FHD. You only need a single webOS box to enjoy this superior picture quality.
In addition to managing content, the WP400 can send control commands to LG digital signages through the RS232C cable connection. This enables users to easily adjust display settings such as power, brightness, and volume for optimal performance.