Chromecast with Google TV
Overall Score
---
Performance
---
Automatic Software Update
---
Power Management
---
Remote reboot
---
EasySignage Software
---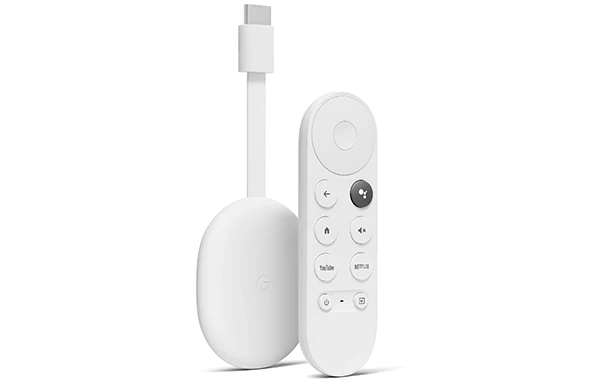 Chromecast with Google TV is an excellent option for digital signage players, especially when combined with the EasySignage app. With its small size and easy setup, it's a convenient and effective way to display content on any screen.
The device itself is about the size of a small coaster, it can easily fit behind a monitor or TV without taking up too much space. Despite its small size, it is capable of streaming high-quality videos and displaying images without lag or buffering.
One of the best aspects of using Chromecast with Google TV as a digital signage player is its low cost. In comparison to traditional digital signage players, which can cost hundreds or even thousands of dollars, the Chromecast with Google TV is a steal. This makes it an excellent choice for businesses or organisations looking for a low-cost way to display digital signage. Furthermore, the EasySignage app is inexpensive, with pricing plans beginning at a few dollars per month, making it a cost-effective solution for digital signage content management.
Overall, using Chromecast with Google TV and the EasySignage app is a great option for those looking to set up digital signage on a budget. Its small size and ease of use make it an excellent choice for businesses of all sizes, and its affordability means that it's accessible to even small businesses and organizations.