TikTok is starting to make waves with digital media messaging specially intended to reach customers outside of their homes. Established in 2016, most know the social media outlet as a website or app that focuses on the creation of short videos. In many cases, the videos are funny, meaningful, or helpful. Digital signage also focuses on making a quick impact, making TikTok a more than welcome companion. But how is TikTok currently working with digital signage, and how can we push it further?
We're here to spill all.
What Is TikTok?
Every few years, a new app storms in to redefine the way we use social media. In 2020, TikTok took over. Famous as being popular with young people, there's no denying its growing popularity. TikTok focuses on the production of videos usually involving lip-syncing and music. Extremely popular with Gen Z, TikTok gives us a glimpse into what it must be like growing up in today's social media-saturated and hyper-connected world.
Here are some facts about TikTok:
Almost 50% of TikTok's audience is under the age of 34 . 26 % of all TikTok consumers are aged between 18 and 24.

The TikTok app reach is global: 466 million users are from India, 173 million users from China, and 123 million from the U.S.

Bytedance, the brand that owns TikTok, is valued at $75 million. This makes it the world's most valuable startup.

The average customer spends 52 minutes per day using the TikTok app.
What Is Digital Signage?
You may or not be wondering, 'what is digital signage?' That's a great question. There's been a lot of discussion surrounding the meaning of the term and even if the term itself fits, but basically, digital signage is everywhere. You can't drive your car down the road, step into a restaurant, go to a shopping mall, or even head into a school without seeing digital signage. That's because it's all around us. The name refers to all types of technology being used in various ways for different digital signage purposes.
Digital signs use technologies including LCD, LED, and projection to show content. This content can include digital images, streaming media, video, and information. They can be displayed in public areas, transportation systems, stadiums, malls, museums, hotels, restaurants, and more to provide advertising.
Tik Tok and Digital Signage
TikTok and other short-form videos already have plenty in common with digital signage. A short-form video, like one published on TikTok, communicates messages via social media using quick, interesting, and relatable content that many consumers enjoy watching and respond positively to.
What's interesting is that digital signage has been delivering this messaging for years. After all, out-of-home messaging is a form of short-form content. This is especially relevant for consumers traveling by road as they often quickly scan billboards on a highway or glance at digital signs on the streets and venues. Like TikTok videos and other short-form videos, out-of-home messaging creators deliver simple-to-understand messages to spark curiosity in consumers, so they want to research further into the product.
Additionally, there's a level of comfort and appeal surrounding quick and easy-to-consume messages that make outlets like TikTok so popular across the globe. After all, with so much to do in our busy lives, our attention spans are getting shorter and shorter. Consumers are hungry for new, fun, and relevant content, and bite-sized versions like videos go down well.
The main difference between TikTok and similar platforms and traditional digital signage is that TikTok is based on entertainment. Digital signage, on the other hand, whether static or video, aims to drive action. It may be to drive to a store, head to an internet webpage, influence a purchase, or drive brand awareness.
A great marketer or advertiser will combine the two for powerful results. They can use an entertaining short-form video along with a compelling call-to-action.
Today we're seeing more digital signage media owners use video options as part of their marketing strategy. This is being used across a vast variety of media types at supermarkets, gas stations, bars and restaurants, gyms, convenience stores, doctors' offices, and more. As marketers continue to embrace an omnichannel marketing strategy, digital signage can play a huge role by boosting broadcast and digital and mobile content that also work well on other platforms like TikTok.
Short-form videos can be shown in environments on targeted screens, for example, at shopping malls, and on billboards, to help shoppers make a purchasing decision. As the digital signage industry continues to expand and add new screens in venues, we'll likely see more digital signage users integrate short-form videos in the future. This is especially as social media outlets like TikTok continue to thrive.
How to use TikTok in Digital Signage
Here at EasySignage, we can help you easily use TikTok in digital signage. We are a cloud-based easy to use digital signage solution made to be simple and secure, yet full of valuable features. Select from ready-made designed digital signage templates and deliver professionally created content to your screen with the click of a button.
To use TikTok in digital signage with EasySignage, it's simple.
Go to TikTok and select the video you want to show
Click on Copy Link to copy the link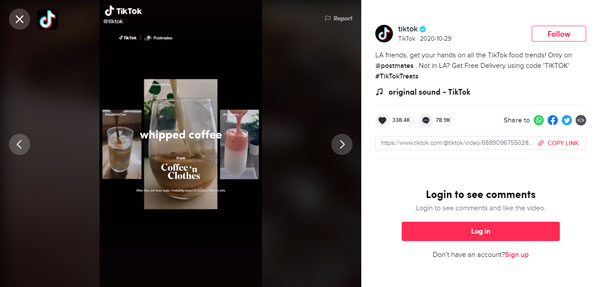 Navigate to the management console
Tap on the playlist then the layer where you'll add TikTok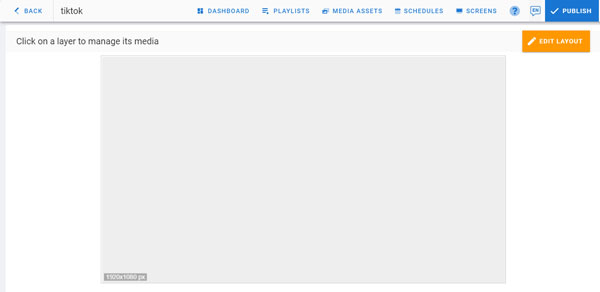 Click on Social Media
Click on TikTok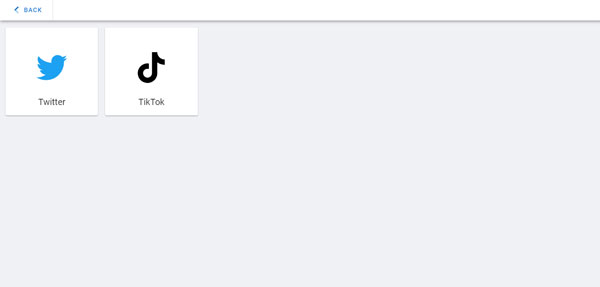 Paste the link you just copied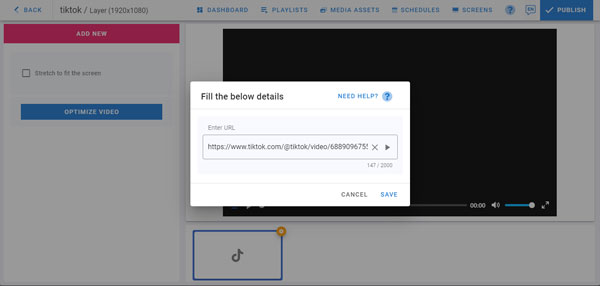 Tap on Save Voila, it's simple. Now you can easily use TikTok in digital signage.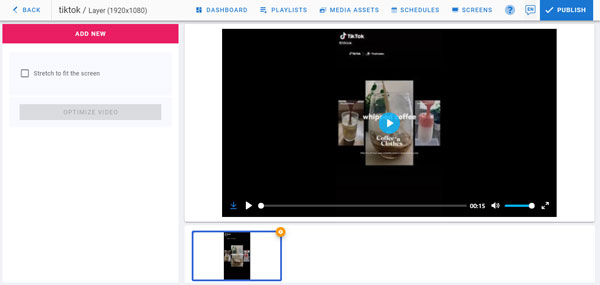 What's the best part? The installation of a digital signage system does not require much effort. You only need a reliable service provider and the appropriate hardware to get started. To take advantage of all the benefits of digital signage, sign up for a free trial with EasySignage. https://easysignage.com.