Get started with Philips Professional digital Signage screens
With the rise of digital technology and advancements in consumer behavior, businesses are beginning to invest more resources into utilizing digital signage screens. Digital signage is an effective marketing tool that can help you communicate with your customers, showcase your product or service, and increase brand visibility. One of the most reliable brands for digital signage is Philips Professional Displays.
What is a Philips Q-Line?
A Philips Q-Line is a type of LCD panel that is designed for use in signage applications. A Q-Line panel is typically used with a Philips D-Line or B-Line panel to create an integrated signage solution. The main benefit of the Philips Q-Line is its impressive viewing angle. Thanks to their wide range of sizes and resolutions, these displays can deliver clear visuals even at extreme viewing angles. This means that you can place multiple displays close together without worrying about distortion or loss of image quality. Additionally, all displays feature low power consumption, which helps keep energy costs down while maintaining excellent image quality.
What is a Philips D-Line?
"D-Line" refers to the family of Philips Digital signage displays. This line features several series of professional-grade large-format LCDs, each designed with a different purpose in mind. For example, the Q-Line is intended for quick and easy installation in public spaces, while the D-Line is geared towards more demanding applications that require high image quality and resolution.
What is a Philips B-Line?
A Philips B-Line panel is a professional-grade LCD monitor that is designed for use in digital signage applications. It features full HD 1080p resolution, wide viewing angles, and high brightness levels. The B-Line panel also has an integrated media player that allows it to play back video and audio files from a USB drive or other external storage device.
With various options from interactive displays to video walls, the Philips B-Line series provides businesses with the tools they need to create dynamic and engaging experiences for their customers. Additionally, all models in the B-Line series are designed with energy efficiency in mind, meaning that businesses can save on their electricity bills while still providing high-quality content.
Reasons Philips Professional digital Signage screens are so popular:
Quality Display Capabilities
Philips Professional Displays are known for their high-quality imaging capabilities and advanced technologies. These displays come in various sizes with different resolutions, making them suitable for any business environment, such as corporate foyers, retail stores, restaurants, hospitals, and more. Additionally, they offer full HD resolution and LED backlight technology, providing vibrant colours and sharp visuals that draw attention without compromising quality or performance. Furthermore, these displays feature an anti-glare coating which reduces reflections making it easier to read messages from any angle or lighting condition.
High-Quality Images and Videos
Philips professional digital signage screens are so popular because of the high-quality images and videos they can produce. With these screens, you can enjoy crisp, clear visuals that will help bring your messages to life. Whether you need to display text or show off product photos, Philips' digital signage displays provide sharp, vibrant imagery.
Easy Installation & Operation
Not only does Philips offer a wide range of display sizes that can fit various spaces, but their displays also come with easy setup features such as built-in – wall mounts and smart power management systems that allow you to control multiple displays from one central location. This makes managing multiple locations much simpler and more efficient by allowing you to monitor all digital signage activity from one location and quickly deploy new content if needed. Moreover, their digital signage software platform is designed to be user friendly with simple menus and tools that allow you to create engaging content faster than ever before.
Interactive Capabilities
These digital signage solutions also have interactive capabilities that allow you to engage customers or employees more effectively. For example, several touchscreen options (capacitive or resistive) allow people to interact directly with your content through touch commands or gestures like zoom or rotate, providing an immersive user experience. You can also add facial recognition and gesture detection for increased engagement and convenience. All this makes Philips Professional Digital Signage an ideal choice for businesses that want more than just static content on their displays.
Cost Savings & Support Services
In addition to the benefits mentioned above, Philips also offers cost savings options such as flexible financing plans that make purchasing a display more accessible than ever before. Furthermore, they provide comprehensive support services such as installation assistance and troubleshooting guides so you can rest assured that your investment is protected in case something goes wrong. They also provide customer service trainers who can help answer questions about how to use their products effectively to maximize return on investment (ROI).
How to install Easysignage player on Philips Digital Signage screens
Step 1: Get the APK file
Go to easysignage.com and download the Easysignage apk
Copy it to a USB disk
Plug the USB disk into the TV
Press the power button to turn on the TV
Step 2: Apps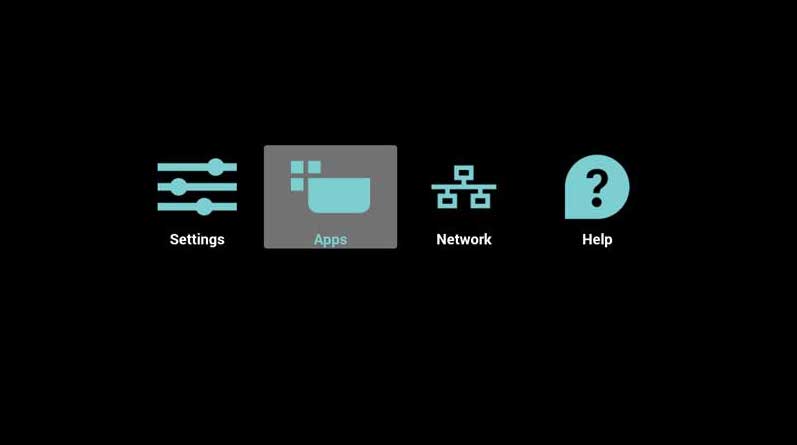 Step 3: File Manager
Choose File Manager and Press OK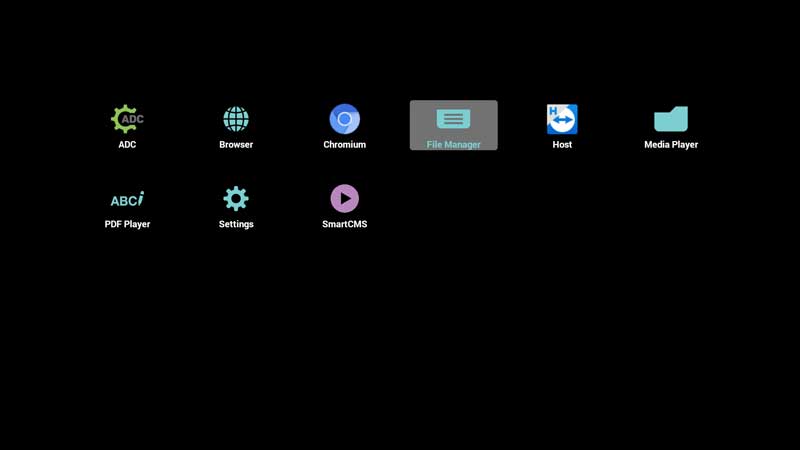 Step 4: mnt
Choose mnt folder and Press OK
Press on Open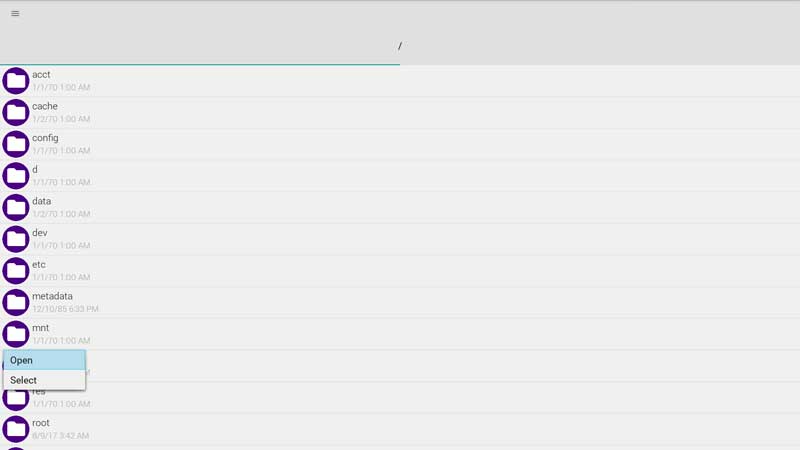 Step 5: USB_Storage
Choose usb_storage folder and Press OK
Press on Open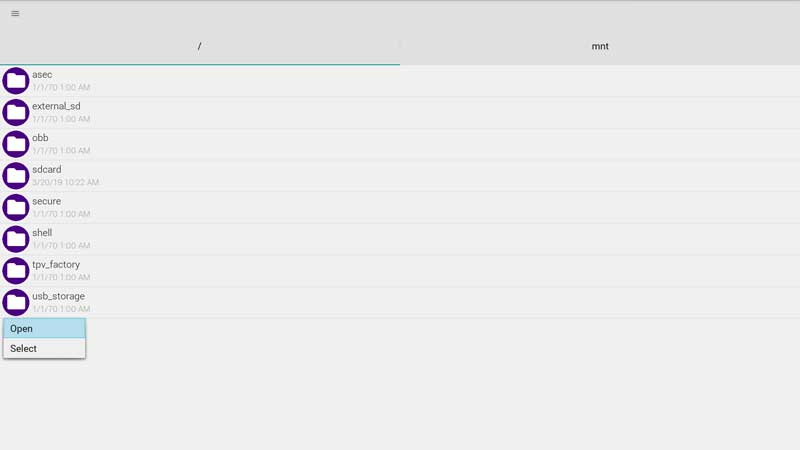 Step 6: easysignage.apk
Choose easysignage.apk and Press OK
Press on Open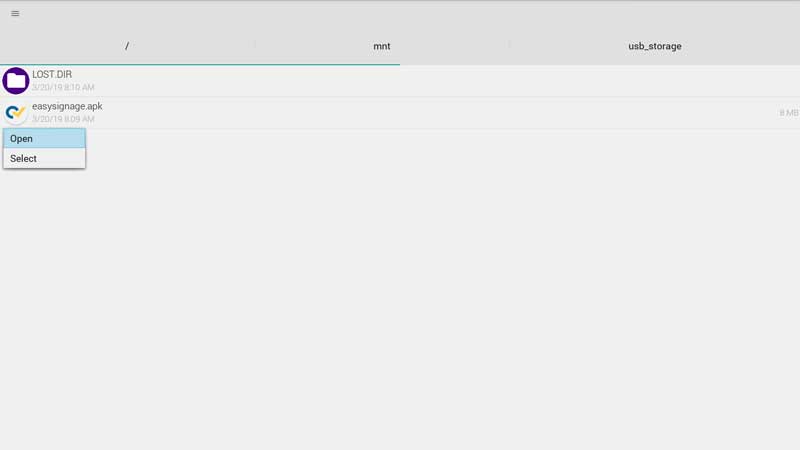 Step 7: Install easysignage.apk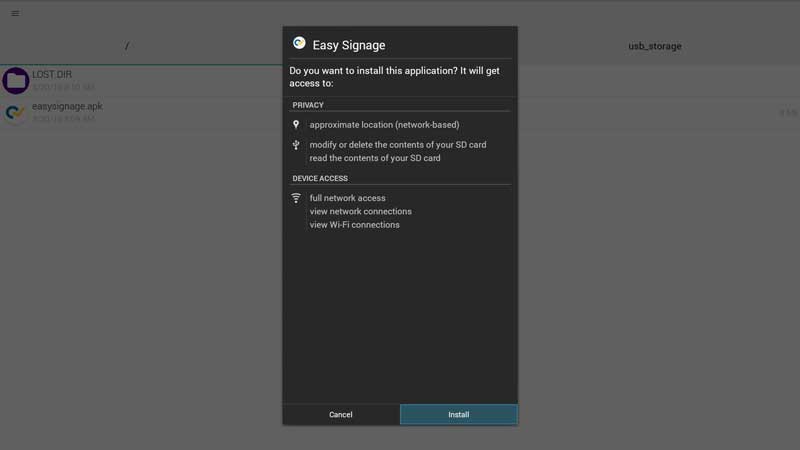 Wait while apk is installing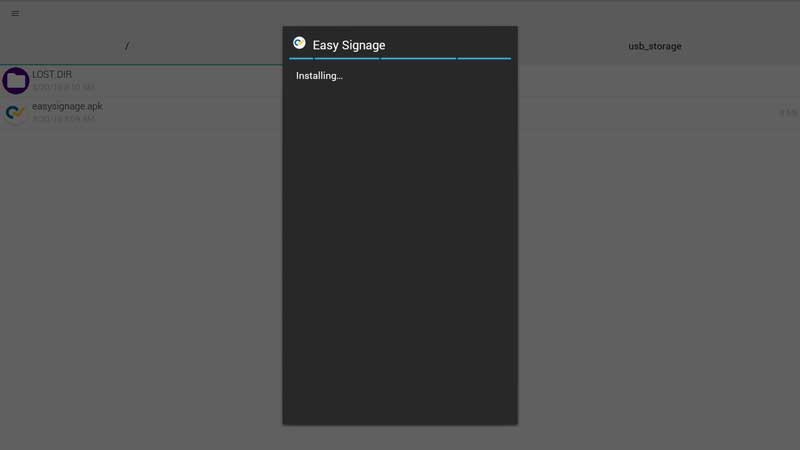 The apk is installed. Press on Done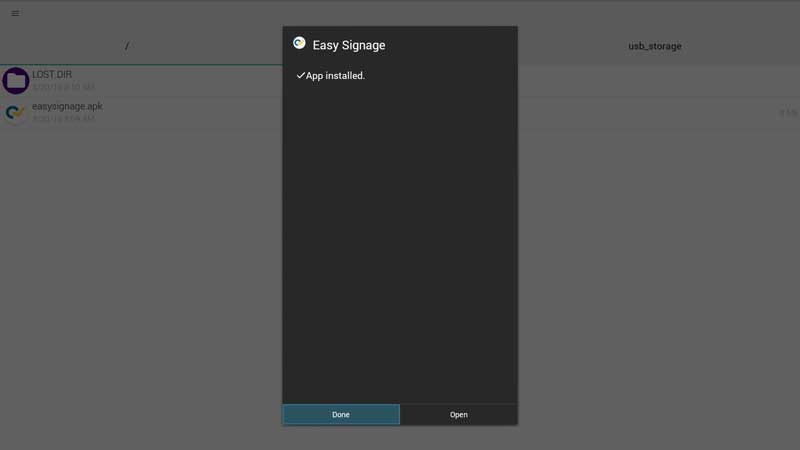 Step 8: Open Settings Page
Press the back button to go back to the apps page
In the apps menu, Press Settings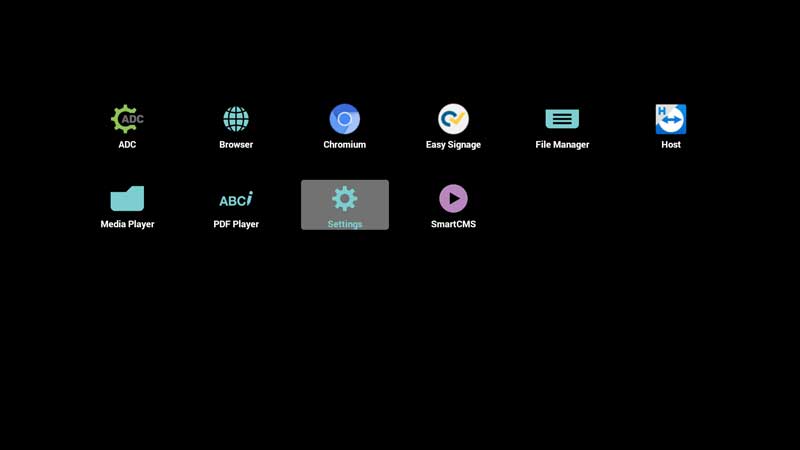 Step 9: Signage Display: Source Settings
Navigate to Signage Display
Under SOURCE SETTINGS, Press on Custome App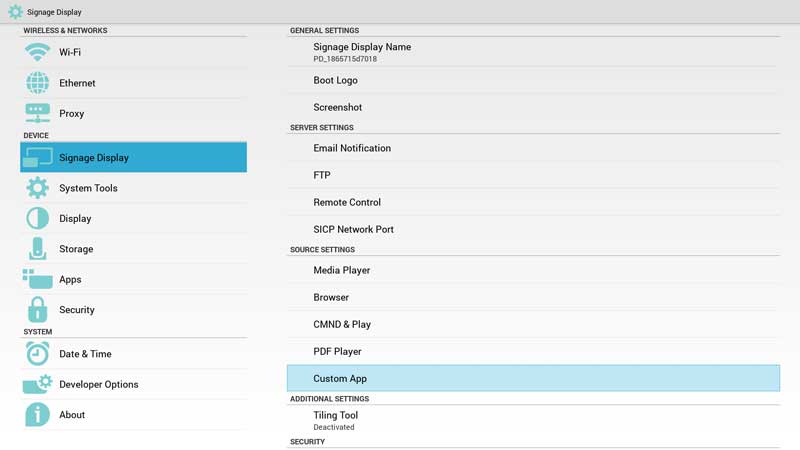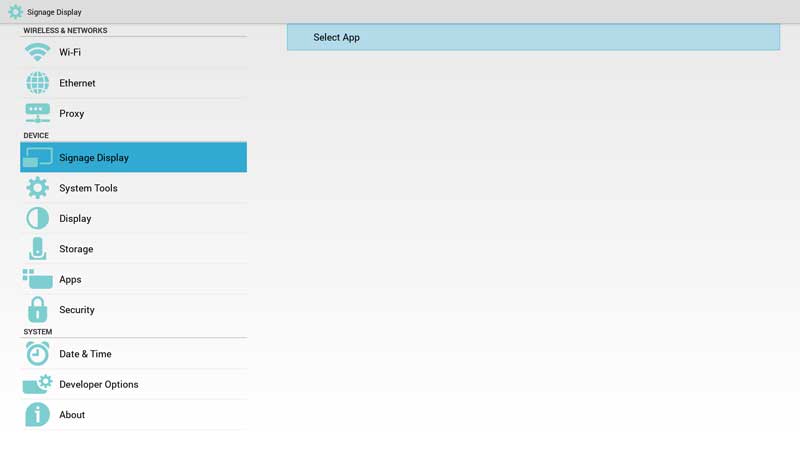 Choose Easy Signage and Press Save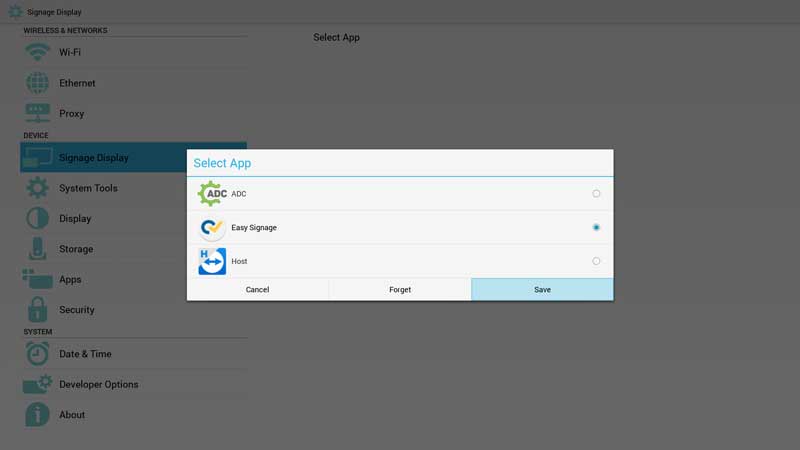 Step 10: Set the screen's time zone
Using the remote control, press the home key.
Navigate to Advanced Options > Date and Time.
Set your time zone.
Step 11: Home App
Turn OFF the TV, then ON
This menu should appear
Choose Easy Signage as Home App
Press on Always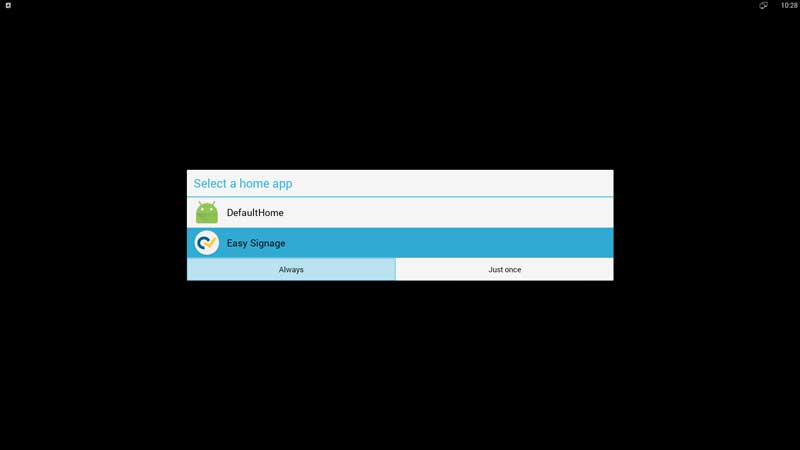 Step 12: Display Hash
Wait for a few seconds until this screen appears
Use the displayed hash to register the display on manage.easysignage.com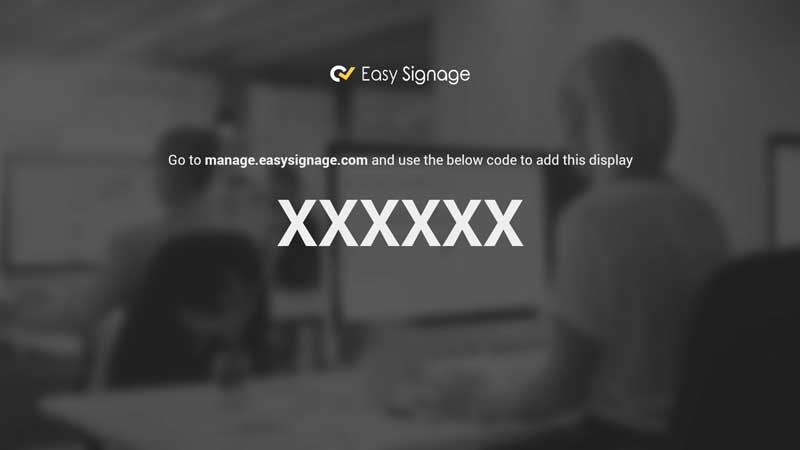 For more detailed information about Philips Professional Digital Signage Screens, go to INSTALL PLAYER ON PHILIPS DIGITAL SIGNAGE.
Conclusion
Overall, there are plenty of reasons why Philips Professional Displays have become one of the leading providers of digital signage solutions worldwide. Not only do they offer quality display capabilities but they also come with easy setup features such as wall mounts & smart power management systems, plus cost-saving options such as flexible financing plans & comprehensive support services, which make them an ideal choice for businesses looking to get started with digital signage solutions today!
So why wait? Get started with Easy Signage today and see how easy it is to create professional-looking signs and messages for your business or organization.