One of the biggest misconceptions in business is that digital transformation is only for the big boys. Small and medium enterprises (SMEs) believe that they don't have the need to embrace technology or they assume that it would be expensive and cumbersome. But digital transformation is what will help SMEs grow faster and compete with the big brands.
Why SMEs are slow to adopt digital transformation
One reason why some SMEs are not at the forefront of digitalization is that they believe it would need a dismantling of their existing systems. But this is hardly the case. Wherever digital transformation happens, SMEs benefit massively from optimization, speed, and agility.
Some small and independent businesses are reluctant for another reason. They don't have IT personnel in their organizations. This stops them from embracing digital transformation. This too is misleading because most technologies that are available to SMEs can be easily incorporated by people without any advanced knowledge of IT.
In other words, you don't need software or hardware engineers, you don't need experience in technology, and you don't need to make significant investments to digitally transform your business.
This is the first thing you've got to understand about the process. If you have a business, you can transform it to meet the new realities. And you can do it on your own.
So, we know that SMEs can significantly benefit from the digital transformation of their systems, structures, and processes. But what exactly do we mean by the concept?
What is digital transformation?
While there are several definitions of digital transformation, most are needlessly complex or academic (This could be another reason why some SMEs are not so excited about the idea). Since EasySignage mostly caters to SMEs, we know that what most business owners and managers need is a definition that they can understand within their business context.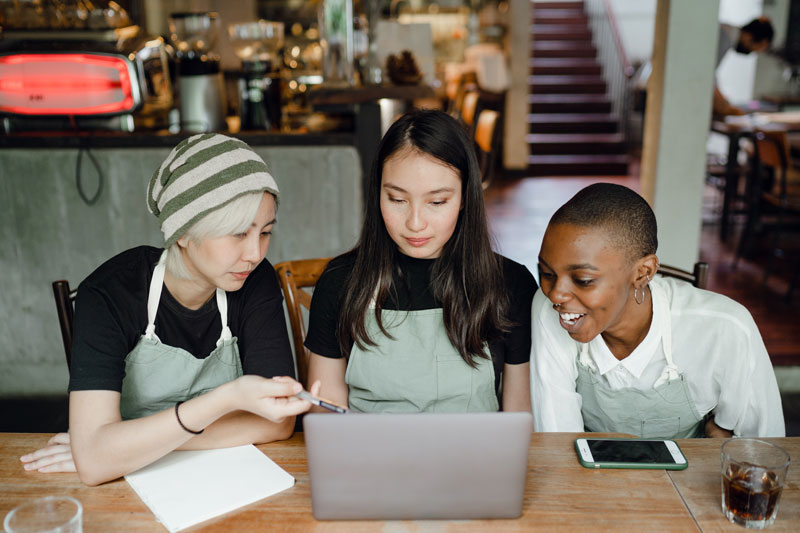 To make it easy, here's our definition of digital transformation of SMEs:
It's the customized application of automation technologies to optimize business functions and improve performance. It uses technology to modify or create systems and processes to meet market demands. It can be used in everything from manufacturing to marketing to sales to human resource management.
Why do SMEs need digital transformation?
There are several reasons why SMEs can't afford to either ignore or postpone the process of digital transformation. This is irrespective of the category you operate in or the customers you have. Whether you run a Mexican restaurant or give piano lessons, digital technologies can help you accelerate your business growth.
Digital transformation can have profound impacts on your small and medium business, like the ones listed below:
It can make you faster: Most conventional systems rely on human intervention and management. Whether it's order taking for a fast food outlet or payroll management, people end up doing it manually. Digitalization can automate the process and make it fast.
It can make you agile: It simply means that you'll be quicker to adapt. Your business won't be in no man's land. Whenever your industry changes - and by that we mean your consumers and competitors - you too will be quick to adapt.
It can help find redundancies: A crucial step toward improving performance is finding out where you're wasting your resources. Unfortunately, some of this wastage would be so ingrained in the operations that most SMEs would miss them. Digital transformation will bring to light those redundancies.
It can optimize your operations: Once you figure out what you don't need, you can remove that system or process, which will have a positive impact on your operations. You would also spot whole functions or parts of it that can be digitalized for greater speed and accuracy. All these will ensure that your business functions will be optimized.
It will learn from its usage: One of the biggest features of automation, irrespective of the function you apply it to, is that the system will learn from its operations. If you use conventional methods for marketing, digital technologies will open up the possibilities of digital marketing. Beyond that, and more crucially, with every campaign, you would know which segments to target and which actions are more effective.
It will free up your time: Most SME business owners and managers know that a significant proportion of their time is spent on administrative chores. You have to take customers' calls, give responses to routine queries, process their orders, ensure that they get it on time, etc. While it may seem crucial, these are unproductive uses of your time. Digitalization will enable you to focus on the big picture and engage in activities that will improve your revenue and profit.
Where can SMEs incorporate digital transformation?
While it would be beneficial when it's customized to the unique needs of your business, digital transformation can optimize operations and processes in these functions for most SMEs:
Digital transformation and sales
Digitalization can help you ensure that you find more effective sales channels, reduce your customer acquisition costs, and help improve your revenue per client or customer. For example, you can use data to figure out the high-spenders in your customer base and target them with relevant and compelling offers.
Once you improve your customer retention rates, your sales pitch can be customized and based on the behavioral needs of your users. In other words, instead of talking to everyone, you'll be talking to those who have a need for and are interested in your product or category.
Data will also help you assess where you should be spending more of your efforts and where you need to cut back. If you're in the B2B space, for example, it would reveal high-converting channels with low redundancies.
Digital transformation and marketing
One of the biggest problems with traditional marketing techniques is the lack of accountability. This is especially true for SMEs who would be forced to invest in the same old marketing tactics because of a lack of options. Digital transformation can change that.
To begin with, digital marketing will enable you to find your target audience by specific demographic and psychographic factors. Do you want to reach new moms in urban areas? Or youth interested in soccer? Or are you interested in suburban homeowners thinking about home renovation? All these groups and their subsets can be targeted with precision.
Secondly, it will show you when you need to change tactics. If you've set up a marketing campaign that's heavy on videos on a particular social media platform, you'll be able to find out whether it's outperforming other campaigns. Once you find out which kind of content helps convert your audiences, you can focus on that.
Digital is the way
The growing digital ad spends of SMEs is one of the clearest indicators that digital marketing is suited for the needs of the sector. Leading the pack of digital platforms is Facebook. According to a recent survey, more than 65 percent of marketers will spend a majority of their ad spends on Facebook Ads.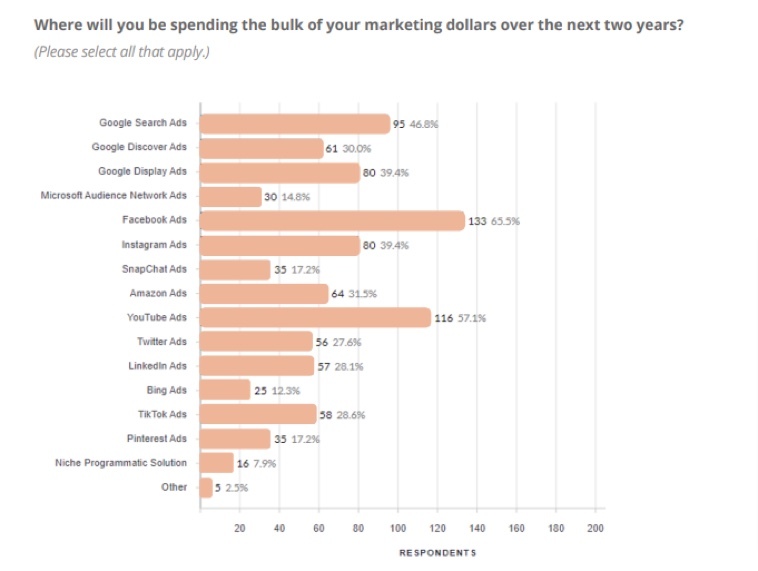 YouTube is also becoming an unavoidable channel. More than 57 percent of marketing professionals will be focusing on the world's second-biggest search engine, with 80 percent stating that their investments will only go up.
Google Discover Ads is also becoming a crucial tool for SME marketers. More than 80 percent of those in marketing will be exploring the potential of this platform in the immediate future. Instagram Ads is also not far behind. Close to 40 percent of those surveyed will be investing in the platform.
The survey also shows that once you initiate your SME's digital transformation, especially in marketing, you'll be convinced of its effectiveness. Contrary to popular perception, it's not a difficult field to navigate. 90 percent of marketing professionals are confident in their ability to manage the changes in digital marketing.
Targeting is paramount
The biggest challenge for SMEs in digital marketing is targeting. Online advertising is about being imaginative and clutter-breaking but it's mostly about defining and finding your audience. While content gets all the media coverage, targeting is what will deliver your marketing objectives.
For that, you would need to do adequate research or find a digital advertising agency well-equipped in targeting. You should look beyond the content they create and analyze their track record in targeting and engaging with the right audiences.
Importantly, SMEs should be patient about their digital marketing investments. Like all good things, it takes time to bear fruit.
Digital transformation and customer support
Firms that can successfully retain their customers will increase their profitability. Through an effective CRM tool, your business will be able to address customer queries, deliver relevant support, and track the performance of your customer service team members.
You can set up chatbots on your website to handle routine customer queries. You can also use digital tools to automate appointment scheduling and order bookings. These tools can also help you track product delivery. These ensure that you don't have to deploy people for these functions. Importantly, it also reduces the chances of errors.
Along with these, there are specific digital tools that can automate online request reviews. Whether you run a restaurant or dance class, the software will contact your customers and request them to review your business on either Google, social media platforms, or business directories.
Digital transformation and digital signages
Digital signages are one of the most effective technologies for SMEs to improve their performance across functions. With EasySignage, for example, you can:
Increase brand awareness: You'll be able to get a greater reach for your campaigns among relevant audience groups.
Deliver multi-media content: You can include text, videos, infographics, or posters to keep your audience interested.
Increase employee engagement: Digital signages will help you deliver informative content within your organization and help you celebrate your employees' achievements.
Integrate apps: Want to share breaking news with your audiences? Or the latest tweets from your company? With EasySignage, you'll be able to do it effortlessly. This diversity of content will ensure that your audience doesn't lose interest.
Create content: EasySignage comes with Canva, the app that lets you create everything from posters to infographics to videos. You won't need to hire a designer or a specialized agency for your content.
Set it up easily: You don't need any IT personnel to install EasySignage. After you sign up, you should be able to use it in a matter of minutes.
In short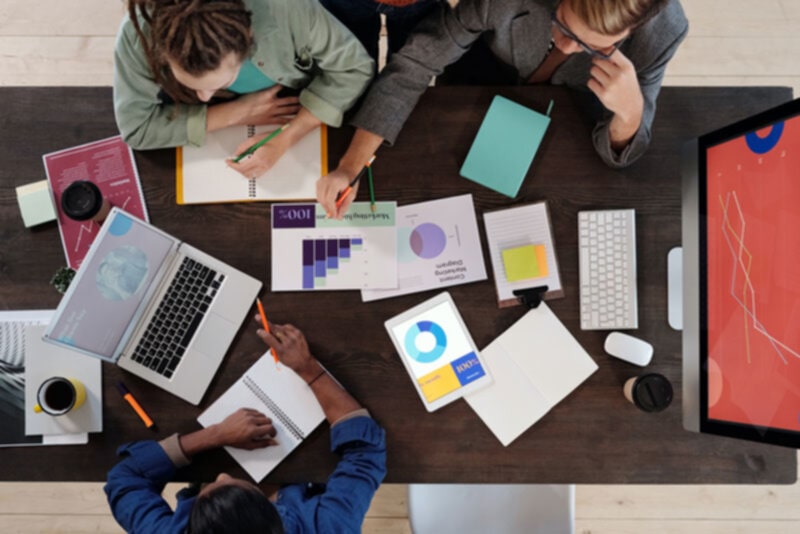 Digital transformation is what you need to increase your customer acquisition rate, improve profitability, and optimize your operations. Among all the technologies available, digital signages are a must-have for SMEs for the demonstrable and cost-effective solutions they offer.